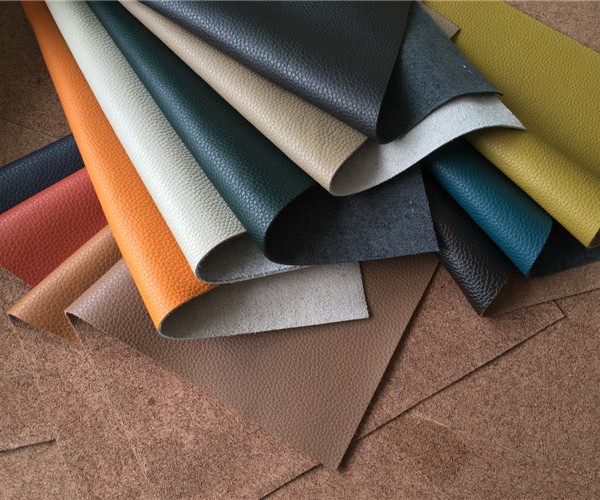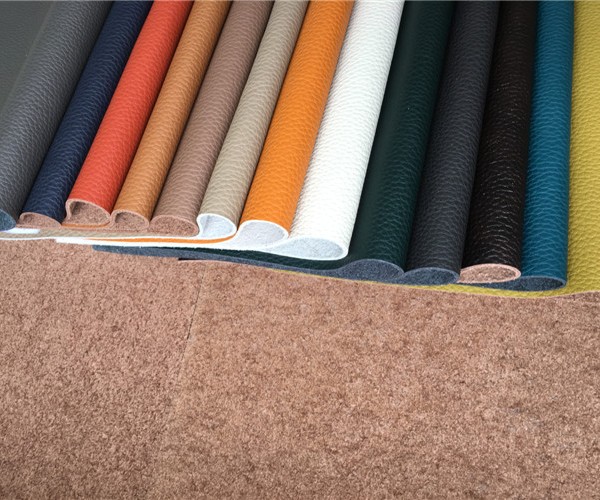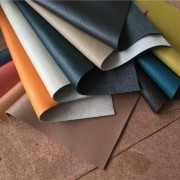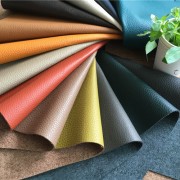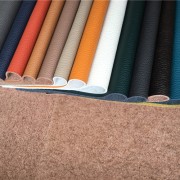 Soft touch feeling steel regenerated leather for domestic upholstery
Composition Leather is a unique material produced using waste leather to create a sustainable ,high performance material that delivers the look and feel of traditional leather plus significant economic, hygienic and durability benefits.
Name: Composition Leather
Thickness:1.2-1.4mm
Width:1.37meters
Packing : in double plastic film and bags of about 25 meters length each roll.
Creating discerning style and quality whilst cutting costs
Leather transforms the look and feel of furniture but upholstering in leather carries a premium.  Going with convention and using leather hides wastes costly material and is prone to batch variations in colour and texture. However there is a more cost-effective and ecological sound alternative – composition leather.  Made from recycled leather fibre (from trimmings that tanneries would normally send to landfill) and mixed with a high performance core, composition leather not only has the same soft feel as traditional leather it is highly resistant to wear and tear.
Highly durable: Strengthened with a high performance textile core, helping it to be tear and puncture resistant, and very flexible.
Cuts waste:  Composition Leather is available to cut from a roll significantly saving on wastage compared to hides. Automated stack cutting creates faster processing with cutting yields of up to 90%*.
Environmentally friendly: Made from recycled leather fibre normally discarded by tanneries.
Uniform finish: No variations in texture or colour, unlike traditional leather hides, for a flawless look and highly accurate matching with existing furniture.
Easy care: Doesn't stretch, mark or stain as easily as leather. Simply wipe clean with a damp cloth – creating significant savings on cleaning products and ongoing maintenance.
Extensive design options: Various grains  and custom colours are available.
Fire retardant: It conforms to leading British and European standards for flammability (BS 5852–2:2006 CRIB 5 & EC Directive 95/28).