SUSTAINABLE RECYCLED LEATHER
Factory Introduction:
Founded in 1998, specializing in the production of cowhide fibers. In 2003, the factory introduced four leather flocking production lines. In 2009, two leather fiber PU production lines were introduced. Again in 2011, a leather fiber germ cloth production line (Planning 4 production lines in future) was introduced. With integration of self-created leather fiber technology and Non-woven technology and the use of sophisticated synthetic leather technology, we have a full range of equipment for producing the finished coated leather—–Sustainable recycled leather.
Product Introduction:
The sustainable recycled leather, is a type of leather which is made by leather waste with eco pu coating. The difference between sustainable recycled leather and traditional leather is that it is made by reconstituting leather fibers, after polyurethane impregnation to increase the sensuality of the leather embryo (as same as the cowhide plus grease), and then coat different grain on the surface according to the customer's requirements. Next, the opposite side will be ground to make it like a leather-specific, hundred percent leather fiber. At last, tanned into the full product feel as customer's requirements, at the same time, with a light leather flavor. At present, the GRS authority has identified the Sustainable recycled leather product as a type of recycled leather commitment to sustainability.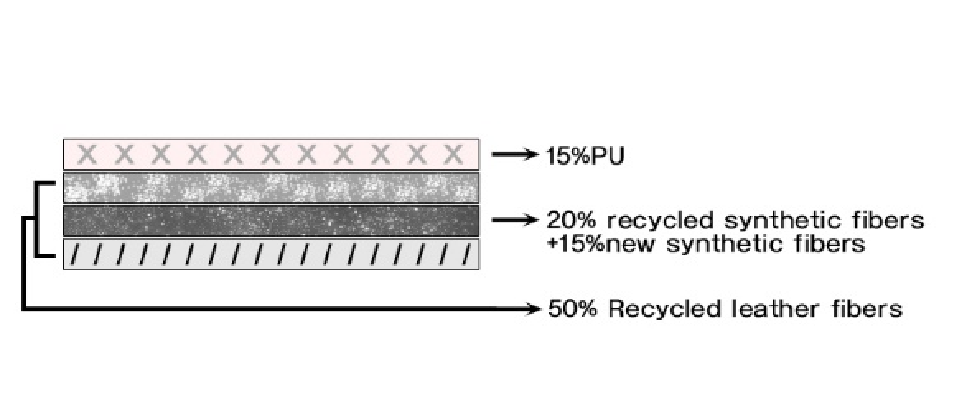 Product Value:
Sustainable recycled leather surface is smooth. Its texture, feel, thickness, color, fog degree and some other characteristics can be customized according to the customer. Width in 54 inches, the entire volume of packaging, so the utilization rate is far higher than the traditional leather, also in the cutting and sewing labor costs far lower than the traditional leather. It has high cost-effective.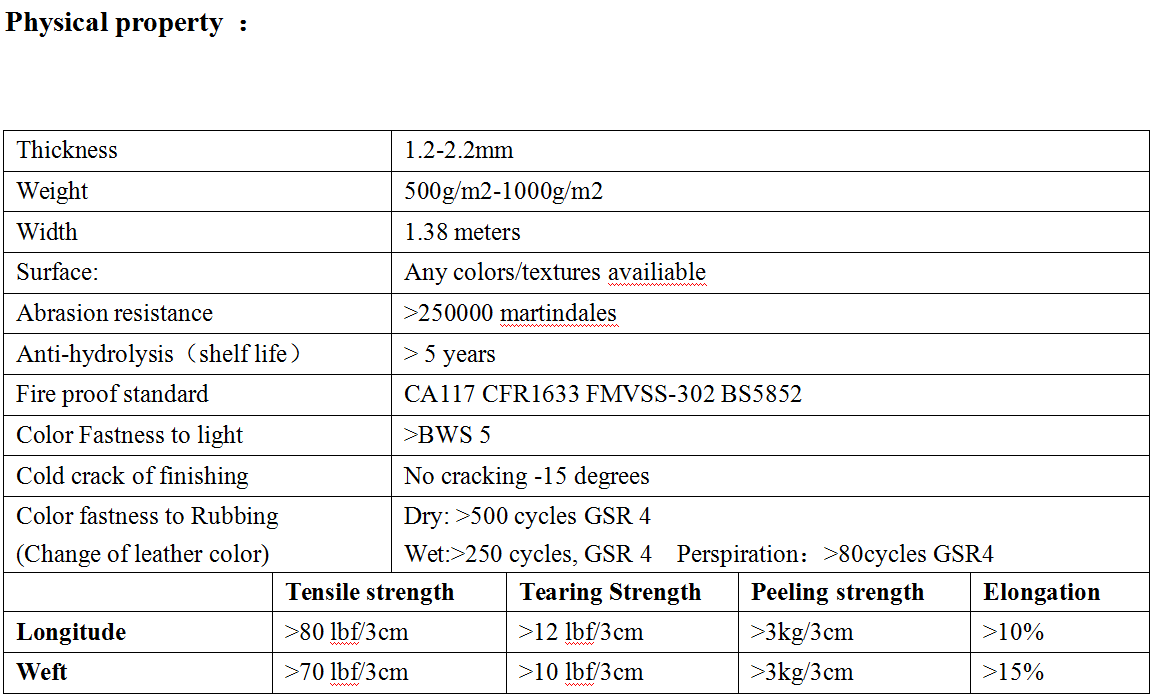 Social value:
The leather constituent of sustainable recycled leather is very high. It is a new material of green, environmental protection and resource cycle which can substitute for the traditional leather. It reduces the leather scrap pollution, conforms to the International ecological concept. Sustainable recycled leather not only meets the human's needs of leather products, but also solves environmental pollution caused by adverse bad application of leather waste and reduces the concerns of food and drug safety. In finished product market, it helps the overall decomposition and utilization of the recycle of material. It is a real economic project for the benefit of the economy. In recent years, the Chinese national policy on restricting leather scrap is increasingly stringent. Since the accidents of poisonous milk powder and poison capsules, the public start to distrust the domestic food and medicine. Last year, the Chinese government characterized the cowhide waste as hazardous waste, upgraded to the national strategic goal! It is the best alternavtive to traditional leather.https://www.recycledleather.hk/